In order to move a piano in a safe manner – you will need to find the right ally for the job. And who better than our piano movers suburbs? Chicago Moving is a professional moving company that you can rely on. We know how important your precious instrument is to you and we will do everything that is in our power to ensure its safe transportation. So, contact our representative to discuss moving your instrument.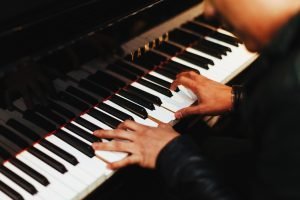 If you are a piano owner and you need professional moving assistance to relocate your piano, you need someone who understands the importance of this musical instrument to you. No one is better for this task than piano movers suburbs. The piano is one of the largest and most complicated items to move. So, you need reliable and experienced local movers suburbs trained to handle every part of piano relocation. Don't be afraid and let us lend you a hand of trust.
Always keep in mind: Pianos are the most difficult items to move
Before you even consider relocating your piano by yourself, remember it is one of the most difficult items to move. Imagine how stressful it would be if your piano was dropped and smashed into pieces? That's why you should not risk the safety of your piano and hire professionals with knowledge and experience to do it efficiently. With piano movers suburbs, you will move your precious instrument safely without lifting a finger.
So, when you start making plans for piano relocation, remember: this instrument has high value and should be handled with care.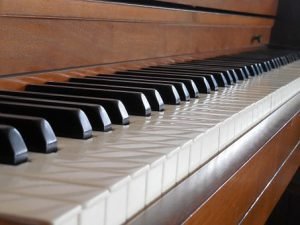 Get the best treatment for your piano: Hire piano movers suburbs!
The high value of a piano requires high-quality suburbs moving services to reduce the stress and risks of piano relocation. That's why the most important part of moving your piano is hiring a trustworthy moving company. With our reliable and experienced agents, you can be sure your piano is handled with utmost care.
Moving crews trained to handle piano relocation are dedicated to providing you with the best treatment for your precious instrument. Professionals always think about the fragile nature of your valuable instrument, so they make a customized moving plan to satisfy all your needs and budget. By hiring professional piano movers suburbs, you can be sure your piano is protected during the move because professionals provide you with:
Our suburbs moving company has quality moving equipment including moving trucks. This is very important for the safe transportation of your piano. Our equipment can handle the toughest pianos. No matter the destination, you can be sure your piano is packed and transported with the best equipment.
Highly trained, skilled and experienced moving crew
Piano movers suburbs go through hard training to learn how to properly handle your musical instruments.
Services for your customized moving plan
With a wide range of moving services, professionals make a moving plan based on your needs and budget.
With piano movers, you can also count on safe storage solutions in suburbs.
Before you sign the contract, you can get a free moving quote for your piano relocation. This way, we provide you with an exact moving price without hidden fees and unexpected delays.
The safety of your piano is our prime goal!
Piano movers suburbs are dedicated to handling your piano relocation with ease. We understand the sentimental value of your piano and your fears about damage and scratches. But, you can be sure you can trust our piano moving professionals who are trained to satisfy all your needs. Experienced and trained piano movers know how to take proper care and precautions when planning a piano relocation.
Our professionals are equipped with all the necessary equipment such as a moving dolly, moving pads, straps and grip gloves for maximal protection of your precious piano. With this special equipment item and packing supplies, your piano is completely safe during transportation.
Remember: The piano is a very fragile and difficult instrument to dismantle and reassemble
When you are planning a piano move, you should be aware that this instrument is very hard to dismantle and reassemble, especially if you don't have experience in doing it. That's why it is so important to avoid hiring fraudulent movers. Chicago Moving Chicago suburbs is your trustworthy partner with the right skills and knowledge to handle your piano in the most efficient way.
The cost of moving a piano in suburbs
When you have a reliable moving company you can trust with the move of your piano, the next step is to get the exact price of your piano relocation. And believe us, the DIY move can cost you more than hiring professional moving assistance. The DIY move can end up in damage, so hiring a piano moving crew can cost you less than all the complications after a DIY piano move.
Plan your piano moving budget
So, it is time to plan your moving budget. The charge for piano relocation depends on the size of your piano, packing services, storage solutions and the distance between two locations. Remember that there is a difference in price when moving a small upright and concert grand piano. For more info about your piano moving price, contact our moving company.
To summarize, the price usually depends on:
Make and model
Size and weight
Moving date (the prices are usually higher on weekends)
Moving distance (the cost will be different for local and long-distance moves)
Additional moving services
Piano movers suburbs understand that your piano is precious
We understand the size and weight of your piano, but we also understand how precious it is for you. All the inconveniences about moving a grand piano, unpacking, and placing it into your new home end with our reliable moving crew.
We understand your piano carries great value, sentimental or monetary, so you want the safe and careful handling of it. That's why piano moving requires proper equipment, muscles, teamwork, knowledge, and training. We have it all – our professionals can execute piano relocation without problems and complications.
Hiring moving experts to take care of your piano is the best thing you can do. You don't want anything bad to happen to you, or to your precious instrument. So – let our piano movers suburbs move your instrument for you. Give us a call right away, and let's start preparing for your piano relocation project!