Moving is hard. Especially when moving long distances and trying to do everything on your own. However, it doesn't have to be if you find reliable long distance movers suburbs. And this is exactly what you can find in Chicago Moving experts. From accurate estimates to professional relocation services, we are here to assist and provide. So, why hesitate? Contact us right now!
Top services we can provide as long distance movers Chicago
When preparing for a move, there are some things you can do alone. Packing can be done correctly if you are properly informed and follow some basic packing guidelines. Unfortunately, even with some basic research, there are things that only professionals know. Therefore, if you want to make sure that you avoid rookie mistakes and reduce the stress level to a minimum, you should consider hiring long distance movers Chicago. There are things you have to know when moving out of state, but for everything else, here are some of the services we offer:
Packing
Proper packing is vital if you want to avoid mishandling and accidental breakage. You can do the packing yourself, but if not done properly, the potential for accidents increases dramatically. Especially if you are moving long distance. Packing is the segment of moving in which most injuries occur. Sprained ankles, splinters, and bruises are common occurrences, and you should try and save yourself and your friends from them. We can provide you with all the necessary packing equipment and services. Long distance movers Chicago have professionals that will help you sort, pack and label all your possessions.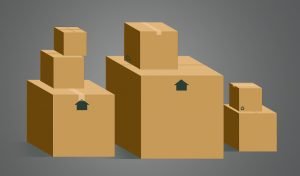 Moving
When you pack your belongings, you will need someone to load them, move them, and unload them. If you are really courageous, you can try renting a truck and doing it by yourself, but we strongly recommend against it. Even for local moving, you should consider hiring professionals because the sheer amount of things that can go wrong is too big for us to list here. Long distance movers Chicago will happily provide you with any and all moving services that you require. Once we load up our truck with your possessions, they are safe and sound. As far as we are concerned, you can think of them as already transported.
Our professionals will expertly store and transport all your possessions with no risk of damaging them. This is, of course, provided that they are properly packed and labeled – which we can take care of. So, if reliable long distance movers suburbs are what you are looking for, you've come to the right place.
Unloading
Once your possessions are safely transported, you will need someone to unload them. Again, you can try tasking your friends to help you out but you should consider both your and their wellbeing. Our long distance movers Chicago will happily unload and unpack all of your, now safely transported, possessions. No one is better at handling moving boxes and other items than the people who packed them.
What you need to consider when looking for long distance movers suburbs
When you start looking long distance movers Chicago, you need to do it properly. We are not trying to convince you that we are the best long distance movers suburbs. Feel free to look around. Ask around. Because we know that our services speak for themselves. Therefore, here are a few guidelines to help you during your search.
Reliability
First things first, you are looking for reliable movers. Not cheap ones, not ones that offer the best discount. You are looking for reliable ones. Lower prices come with a lower quality service. You can get away with lower quality service if you are moving short distance, but for a long distance move, it just won't work. Every rookie mistake and every cheap solution will pop up and risk damage and mishandling. And things that at first cost you a little will end up costing you a lot. We do not shy away from our prices because we know what we are offering. Now, we know you don't want to spend a fortune on your relocation. We hear you. Times are tough. But if you are looking for the biggest bang for your buck among long distance movers Chicago, look no further.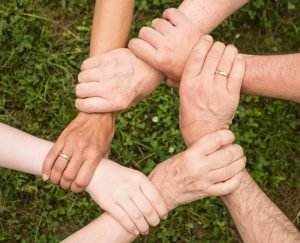 Avoid moving scams
Another reason why you need reliable long distance movers Chicago are moving scams. Having trustworthy movers is more important than you think. Especially if you haven't moved before. Scams are known to happen in the moving industry and you want to avoid them as much as possible. One of the most common ones is when a moving company offers you cheap moving services and then takes your possessions until you pay them a considerably higher price.
We are familiar with such situations and are more than happy to give you our assurance and guarantee that your stuff is safe and sound. Once we have agreed on a certain price, you can be sure that that is what we are going to charge you. People's items are a part of them, and we always make sure to treat them with the care and respect that they deserve.
The moving estimate
Once you find a mover, you will have to figure out how much you need to pay for the move. To do this, long distance movers suburbs send representatives to do an estimate. We offer free moving quotes in order to give you an idea of how much it costs to move all your wanted possessions.
When moving long distance, you have a different option on what vehicle you are going to use to transport your possessions. For some types of moving, storage services may be required. Also, depending on the type of move, sometimes the estimate is calculated based on weight and sometimes on volume. All in all, there are a lot of things to figure out. To make sure that you are given a fair price, you should get estimates from at least three long distance movers suburbs. That way, you will know what the fair price of your move is.
What are the parameters of your move?
When you move a short distance, there are fewer parameters to consider. You are moving somewhere close and you are using a truck. But, for long distance moving, there are certain things you should figure out in order to have an easier time coming to an agreement with long distance movers Chicago. The first thing to do is to inform us where are you are moving to.
For cross-state moving, long distance movers suburbs can use either a truck or a plane. If you are staying within the borders of the USA we can consider it a cross-state move and are happy to help. We will need to work in accordance with the laws regarding the relocation of possessions in both the state of Chicago and the state you are moving to. Then, we will need to figure out the route we are taking, the time it will take and if storage is required. Once we have this straightened out, we will make a plan of the move so we have a clear timeline of where we are and what we are doing.
International moving can be a bit complicated. As you'll be leaving the USA, we will probably need to use either a plane, boat or truck. A plane is faster and safer when delivering items, but it also can be more expensive. A moving truck will probably have to be utilized at some point. Depending on where you are moving to, there may be different routes we can take and different vehicles we can use. You can be sure that we will figure which way is the best one for you. You will also have to be informed on any items that are prohibited for international relocation, such as merchandise from embargoed countries, firearms and hunting trophies.
Moving overseas tends to be the most complicated kind. If you are going overseas, you will have to coordinate at least a month in advance with your long distance moving company suburbs. A plane or a boat will have to be utilized in order to transport your possessions. Also, a segment of the journey will have to be done by a truck. All in all, a project of this scale requires a fair bit of planning but is far from impossible. Especially when working with reliable long distance movers Chicago such as us. As with any international move, there will be different routes you can take and different prices for those routes, and you can be sure that we will figure out what is best for you.
We are flexible and easy to work with
Moving is a cooperation between you and us. And the more information you have, the easier it's going to be for us to come to an agreement about moving plans and funds. Make sure that you have figured out what items you want to transport. Everything that you relocate will cost you, and while we are able to transfer anything that you require, we don't want you to carry unnecessary items with you. Make sure that you have sorted out all the things that require relocation before you call long distance movers Chicago to give you estimates.
The next thing to do is to have a clear idea about your budget. Knowing how much you are capable of paying will give us a better idea of how to approach moving you. We are here to help. But, apart from giving you an estimate, we will need to compensate for our professional services. If you know what needs to be carried and how much you can pay for it, we will be more than happy to find the most suitable way for you. Our representatives are there to help you make a safe and efficient plan so your move will be as stress-free and reliable as possible.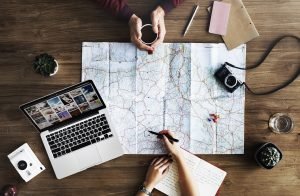 Consider hiring locally when looking for long distance movers suburbs
When looking for moving services online, the risk of being scammed increases. Moving companies with low reputation have a habit of filtering their review so that only the fake ones are posted. If you are lucky, you will find reliable ones that are honest and straightforward. But we always suggest looking locally. By being neighbors with your movers, you can check them up more easily. Ask around about their reputation and see if someone else has had the opportunity to work with them.
Respectable movers, such as we are, can guarantee that your items will be handled properly and that you will get a fair price. We know what our clients go through, and we know how to help them see this stressful period through. A lot of this is considerably easier if we are close to each other. So, if you are a neighbor, be sure to visit us in order to get the right information when looking for long distance movers suburbs.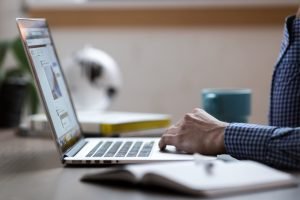 Final advice about long distance moving
Long distance moving can be a big project. And with every big project comes a fair bit of stress. Be sure to take care of yourself. In this we include eating properly, getting enough sleep and giving yourself enough time to properly prepare. Stress is a big issue while moving. A lot of things have to be done in a limited amount of time, and if you don't have reliable people to help you, stress can easily overwhelm you. Be sure to get all the help that you need.
During your move, Chicago Moving will be your best friend. And trust us, the better the professional assistant you have, the better the move. So, contact us and start your long-distance journey today!